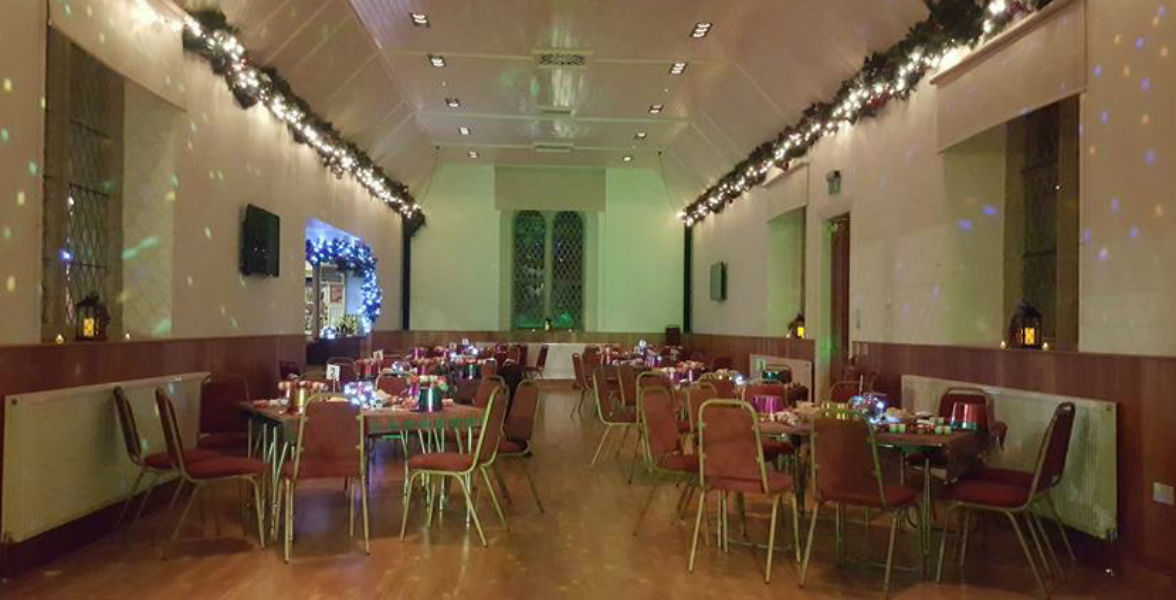 St. Mary's Clubrooms is located within the grounds of the church.
The Hall underwent extensive renovation and refurbishment in 2010 and it now provides facilities to cater for hosting conferences, weddings, social events and performances. The hall also has audio visual facilities with four large screen televisions and an automatic projector screen. During the day, the Hall is already very popular with various community groups and dance clubs amongst others. There is a fully licensed bar, a self-catering kitchen, which could also be used by a catering firm. The hall can cater for 90-110 patrons, depending on the nature of the function and whether or not a band or DJ is performing.
There is on-site parking as well as an overspill car park within South Lanarkshire Council Offices, South Vennel situated at the rear of the hall with easy access to the church grounds. The Church is directly opposite Lanark Train and Bus Station and a taxi rank outside the main gates.
For further information Email: This email address is being protected from spambots. You need JavaScript enabled to view it.