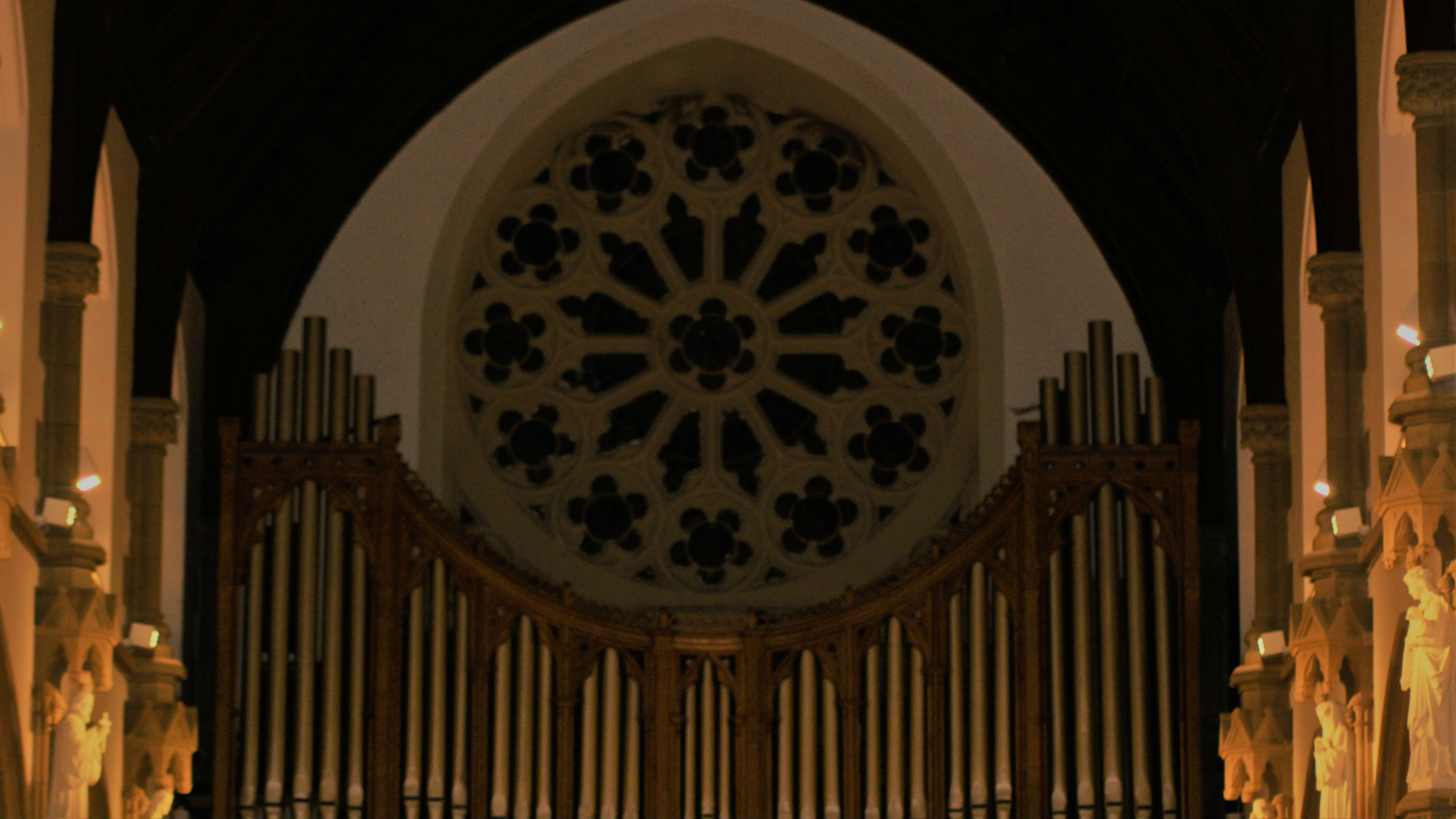 The Choir of St. Marys', in its present form, has been in existence now for over thirty years under the same musical leadership. A core number of our choir are still loyal members attending Thursday evening rehearsals every week during term time.
As with any church choir our main emphasis is to comply with the Church's liturgical year, giving special attention to Advent, Christmas, Lent, Easter and Pentecost.
We take great pride in being a most ecumenical bunch of choristers, many of our members not being of the Catholic faith. However we all come together happily to sing at Mass once a month and to introduce the congregation to new hymns and Mass settings.
Laudable and praiseworthy though church music most definitely is, to keep our choir fully interested we have over the years enjoyed all kinds of singing: popular standards, music from the shows, traditional melodies. Our Christmas concert has proved most popular it being a combined venture with award winning champions 'Carluke Orchestral Flutes'.
Since our re-forming we have raised thousands of pounds through our own efforts and through the generosity of our audiences.
Our members pay a monthly subscription and this covers our music, hall rental and any small expenses. All other money raised goes directly to charity.
Rehearsals are hopefully enjoyable, entertaining and non-threatening! (No Auditions!).
New members are encouraged to come along and give it a try.
'He who sings, prays twice'.