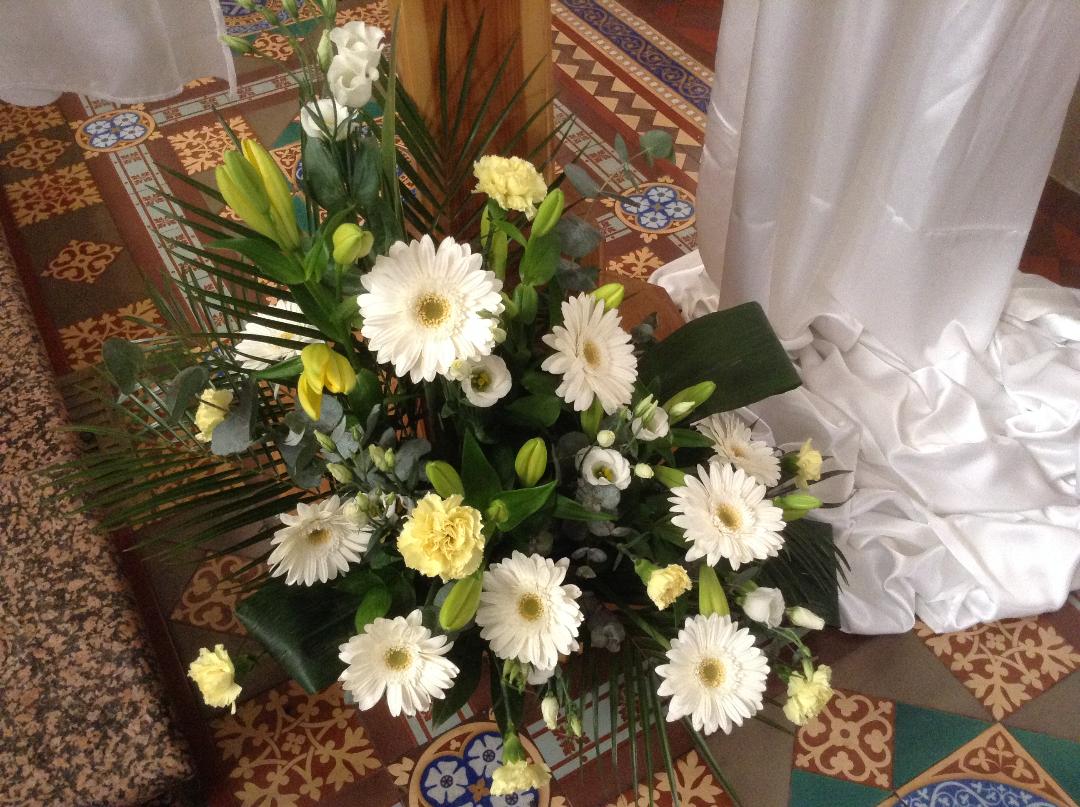 St Mary's has a small,dedicated team of flower arrangers who design, condition and maintain flower arrangements throughout the church.

The flowers reflect important events in the Church Year e.g. Easter and Christmas as well as special events such as Weddings, Baptisms, First Holy Communion and Funerals.

The Church flowers are funded entirely by contributions from parishioners to the Flower Fund. Several parishioners generously donate to this fund which enables us to decorate the Church with beautiful flowers throughout the year(exception being Lent and Advent ).If you would like to contribute to the flower fund all donations will be gratefully received.

The Floristry Team are very happy to be consulted if you are needing any flowers for a special event.
For further information Email: This email address is being protected from spambots. You need JavaScript enabled to view it.