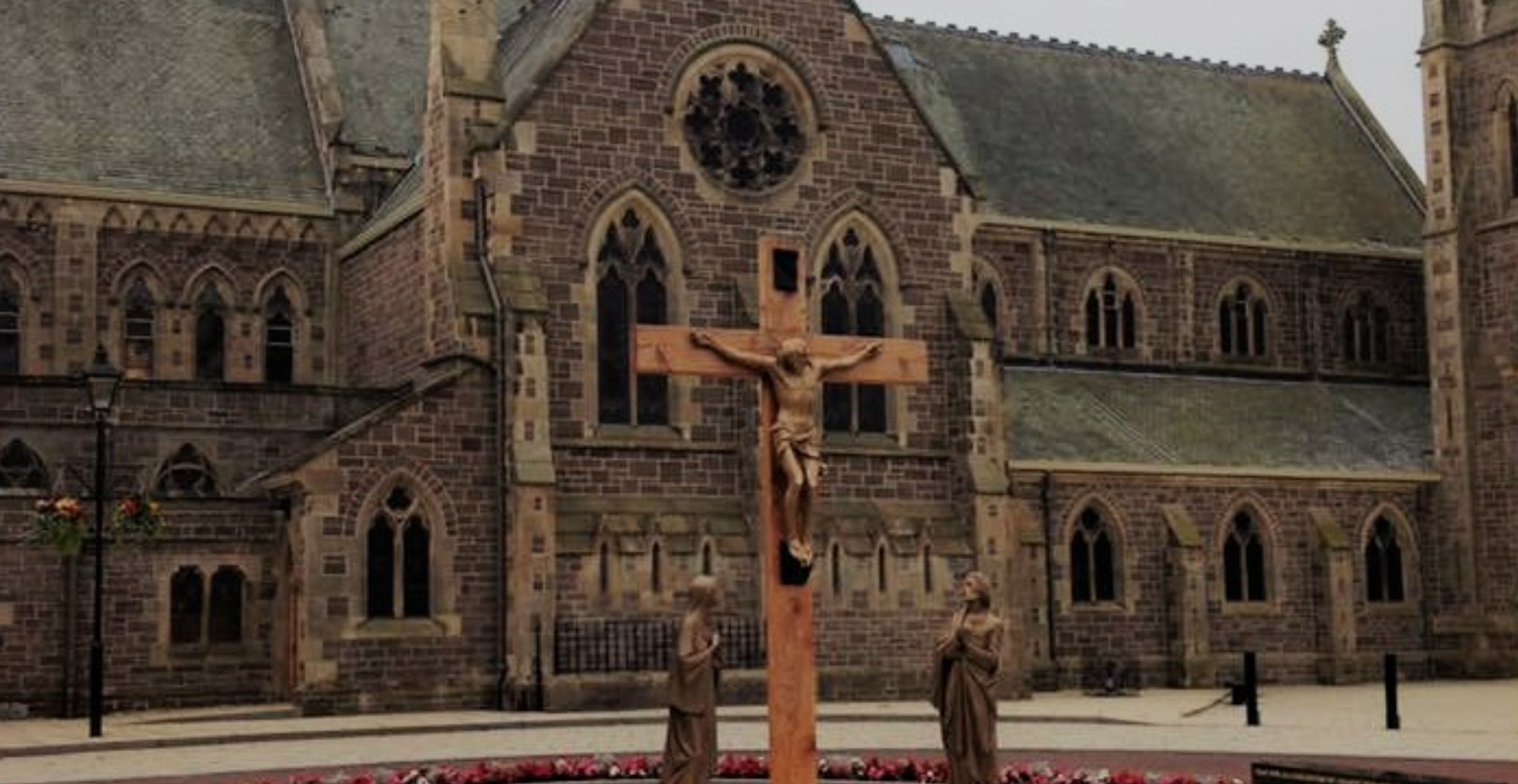 Our prayer:
"Lord Jesus, you welcomed all who came into your presence. May I reflect that same spirit through this ministry of welcome. May your light shine in my heart this day.
Remove from me anything that would stand in the way of radiating your presence.
As people enter our Church to worship and praise You, may they hear your voice in my words and see your love in my actions. May my "welcome" reflect our joy at their presence and my "good bye" encourage them to return soon.
I thank you for the opportunity to serve you and ask your blessing upon all my efforts. Amen"
We are very fortunate at St. Mary's to have a group of dedicated passkeepers who genuinely care for the wellbeing of their fellow parishioners. Would you like to join us?
What does it mean to be a Passkeeper?
Attending Mass is a positive and uplifting experience. We should all feel welcome and welcomed and part of our community here at St Mary's. This begins as soon as we come into the Church, when we are met with a friendly smile and a kind word from a passkeeper as they hand over a hymn book, newsletter and misalette. Parishioners and visitors should be able to look to passkeepers with confidence for guidance and information, trusting them to help ensure that the liturgy proceeds with due solemnity and dignity. Often when someone is troubled or afraid the passkeeper is the first person they speak to on entering the church.
Now often called the Ministry of the Welcome, what is it? It is a Lay Liturgical Ministry:
Lay: in the sense that is open to any man or woman who belongs to the Church by Baptism.
Liturgical: because it is part of the public worship of the Church.
Ministry: because it is a service to the congregation of the Church.
So, there are two qualities a passkeeper needs to have - a sense of Liturgy and a sense of Community. It becomes your way of taking part in the liturgy and serving your fellow parishioners. If you enjoy being kind to and helping others and looking after their wellbeing, it's the job for you! If you are interested in becoming a passkeeper please speak to any passkeeper at Mass.
For further insight to the Ministry of Welcome click here.
For further information Email: This email address is being protected from spambots. You need JavaScript enabled to view it.